Funimation Productions, LLC (commonly referred as Funimation) is a North American anime company founded in 1994 by the Japanese-American entrepreneur Gen Fukunaga. It is the largest distributor of anime in North America, and has the international license for the My Hero Academia anime.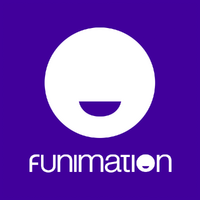 Simulcast and Streaming Services
In March 2016, Funimation Entertainment announced they had licensed the series for streaming services, home and broadcast release, as well as obtaining the merchandise rights.
Simulcast by Funimation
Funimation releases their dubbed version of the anime's episode during the same time frame as the Japanese episodes are released. Currently, the streaming service is available in the United States, Canada, United Kingdom, and Ireland.
Simuldubbing
Funimation produced the official English dub for all three seasons of the series so far. For Season 2, the dub had a backlog of six episodes (English dub was 6 episodes behind the latest Japanese episode's airing). In Season 3, the dubbed episodes were released on the same day as its Japanese counterpart up until the release of Episode 49 (with the original proposal being only the first six episodes of the season). After that point, the dubbed release of the season had a backlog of two episodes. Episode 39's premiere was delayed due to a delay in receiving dubbing materials.
Gallery
References
External Links
Community content is available under
CC-BY-SA
unless otherwise noted.